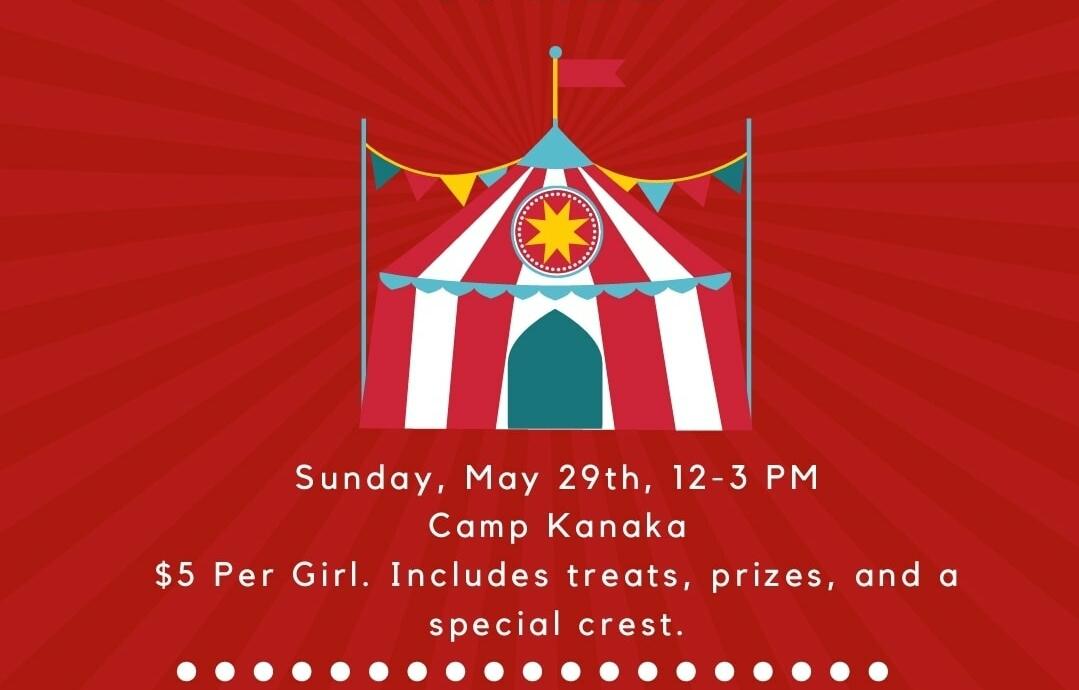 April 21, 2022
Lougheed Area Spark Circus Spree on May 29th
Lougheed Area Sparks and Friends are invited to the Lougheed Area Spark Circus Spree on May 29th
Come one, come all, to the Lougheed Area Sparks Circus!
Date: Sunday, May 29th
Time: 12 PM to 3 PM
Who: Sparks, friends and Spark Guiders
Where: Camp Kanaka
Cost: $5 per girl/free for Guiders providing supervision.
Sparks in Lougheed Area are invited to our Lougheed Area Sparks Circus Spree! Sparks will get to spend an exciting 3 hours at the Camp Kanaka carnival, visiting different stations, playing games and winning prizes. This will be a great chance to meet new friends throughout Lougheed Area.
Girls are also invited to bring a non-Guiding friend to the event. Non-Guiding members can pay Unit Guiders the $5 fee, and Units can include friends in their payment.
All girls and Guiders who attend will receive the special BC Sparks Circus Spree Crest!
Please note: Out of Area Spark Unit Registrations are permitted. The same fees will apply to out-of-area Spark Units.