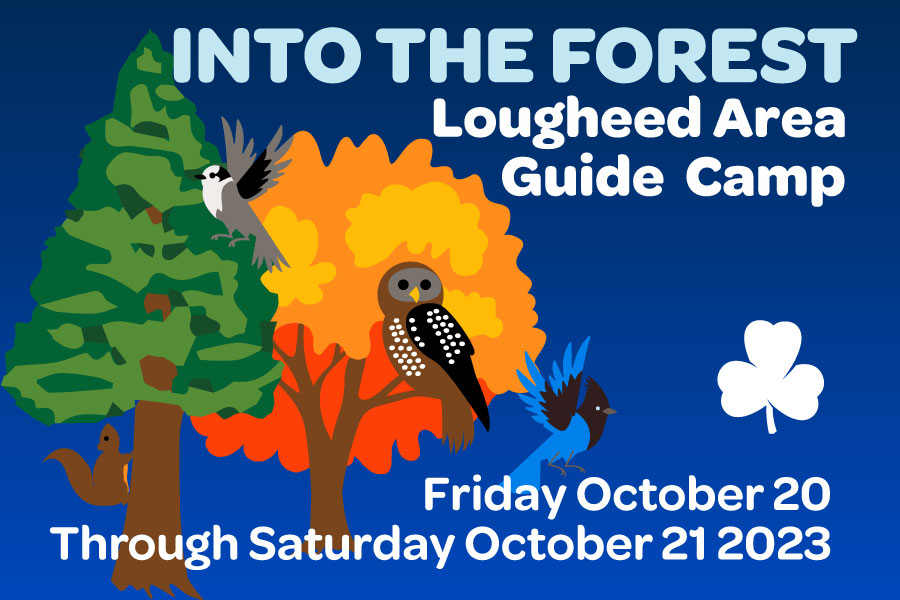 June 13, 2023
Lougheed Area Into the Forest Overnight Camp for Guides – Friday October 20 – Saturday October 21, 2023
Lougheed Area is excited to Host Into the Forest, the for Guides, a BC provincially-supported camp.
Camp Kanaka
26521 Ferguson Ave,
Maple Ridge, BC
V2W 1R8
Cost per girl: $30 includes Saturday breakfast, lunch and snacks, crest and 'surprise swag'.
When: Friday, October 20 – Saturday, October 21, 2023
Participants: Guides and their Guiders
This event is full.